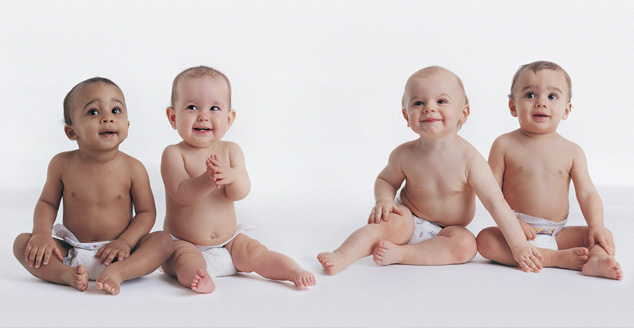 IVF | Egg Freezing | Diagnostic Testing
Regarded as one of the leading family balancing clinics and fertility treatment centers in the United States, Dallas IVF has recorded the births of more than 10,000 babies since they first opened their doors a decade ago.  We are celebrated for having among the highest pregnancy rates in the nation.  Our imposing, 11,000 square foot state-of-the-art facility is recognized as the largest free-standing, fully-credentialed Texas Department of Health-certified ambulatory surgery center wholly dedicated to IVF care in Dallas and Collin Counties.  Our professional team of fellowship-trained reproductive endocrinology and fertility subspecialists (Brian D. Barnett, M.D., Lowell T. Ku, M.D. and Dara L. Havemann, M.D. has successfully treated thousands of women with infertility issues and couples who are pursuing baby gender selection.  Dallas IVF is well-known for offering patients the best prospects for IVF gender selection through our individualized and compassionate care.  Not only do our family balancing clinics serve patients in the Dallas/Fort Worth Metroplex community, but we also reach out to patients in The Colony and across the county.
The Colony Family Balancing Clinics
The Colony, Texas is located in Denton County.  Approximately 36,328 residents live in The Colony.   Further, The Colony is situated only nine miles southwest of Frisco, the home to Dallas IVF, and about 19 miles from the McKinney Fertility Center and family balancing facility.  Consequently, it makes perfect sense for couples from The Colony to become patients of one of our conveniently located family balancing clinics.  Both Dallas IVF and McKinney are recognized as sophisticated, state-of-the-art baby gender selection centers which enhance The Colony couples' chances of selecting the gender of their child.   In addition, our family balancing clinics are accessible to The Colony patients 364 days of the year and we provide affordable gender selection in cost.  Our staff is well-known for guiding The Colony families through the exciting journey to choose the gender of their child through our family balancing procedures.  You can count on our professionals being there for you every step of the way.
The Colony IVF Gender Selection
Having one of the most exceptional, world-class teams of scientific/embryology in the American Southwest, with more than 34 years of collaborative experience contributes to our team's unmatched successes.  Led by Oscar Perez, Ph.D., Dallas IVF's full-time staff is unparalleled in their family balancing.  Recently, Brian D. Barnett, M.D., Dallas IVF's reproductive endocrinology specialist' name was added to the impressive list of Castle Connolly Top Doctors. Fewer than 5% of the nation's physicians have the distinction of being designated as Castle Connolly Top Doctors.  Without a doubt, when couples come to our family balancing clinics, they understand that they will be receiving the finest in IVF gender selection.  With Dallas IVF, you will always have a solid team of professionals supporting you throughout your procedures.  If you are interested in learning more about how we can help you with baby gender selection, call Dallas IVF, today, at: (214) 297-0020.
The Colony Family Balancing | The Colony Family Balancing Clinics | The Colony IVF Gender Selection | The Colony Baby Gender Selection | The Colony Gender Selection Cost