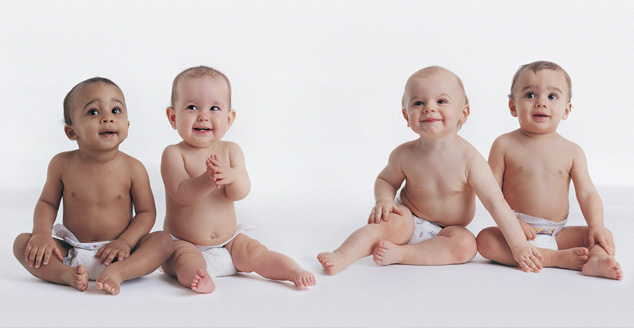 IVF | Egg Freezing | Diagnostic Testing
For more than a decade, Dallas IVF has repeatedly been recognized as one of the country's leading family balancing clinics with some of the highest pregnancy rates.  We have an extraordinary 11,000 square foot facility that is considered to be the largest free-standing, fully-credentialed, Texas Department of Health-certified ambulatory surgery center that is completely dedicated to infertility care in Dallas and Collin Counties.  Our team of fellowship-trained specialists: Brian D. Barnett, M.D., Lowell T. Ku, M.D. and Dara L. Havemann, M.D. has effectively treated thousands of women and successfully realized the birth of more than 10,000 babies as a direct result of our intervention.  At Dallas IVF, we are dedicated to assisting couples have healthy children.  We endeavor to deliver the best opportunity for conception through personalized and compassionate care, while using only the most advanced IVF gender selection available in our family balancing clinics.  Our Frisco family balancing facility not only serves patients in the Dallas/Fort Worth Metroplex community, but also Little Elm patients and patients from all across the nation.
Little Elm Family Balancing Clinics
Little Elm, Texas has nearly 26,000 residents and is located in Denton County.   Frisco, the home of Dallas IVF, is conveniently located only eight miles east of Little Elm.  Furthermore, the McKinney family balancing facility is about 22 miles northeast of Little Elm.  With our IVF gender selection tool for couples to determine the gender of their child before pregnancy, it is no wonder that so many couples from Little Elm are anxious to try our services in order to become parents.  Little Elm families know they can always depend upon the physicians at our family balancing clinics to do whatever they can to enhance their chances of conceiving.  Likewise, our family balancing clinics are readily accessible 364 days of the year, and our gender selection cost is very affordable.  We are always on hand to help Little Elm couples navigate the journey of conceiving a child through our IVF gender selection.
Little Elm IVF Gender Selection
Dallas IVF is seen as one of the most incomparable family balancing clinics in the American Southwest.  We are proud to have on staff a world class team of experts with 34 years of cumulative IVF expertise.  Moreover, our experts, Drs. Barnett, Ku and Havemann, are led by Oscar Perez, Ph.D.  IVF gender selection is considered to be a uniquely and exceptionally effective option for couples.  Both are state-of-the-art family balancing clinics.  Our extremely gifted and proficient medical team of experts from the family balancing clinics at Dallas IVF and McKinney facilities provides a choice of services from IVF gender selection options to other family balancing techniques for couples who have cryopreserved (frozen) embryos.  Not only are we a leader in IVF gender selection and family balancing, but Dallas IVF has the distinction of performing the first successful PGD of a cryopreserved embryo in 2012.  To find out how we can help you make your baby gender selection, or for other information about IVF gender selection and family balancing, we suggest you call Dallas IVF, today, at: (214) 297-0020.
Little Elm Family Balancing | Little Elm Family Balancing Clinics | Little Elm IVF Gender Selection | Little Elm Baby Gender Selection | Little Elm Gender Selection Cost