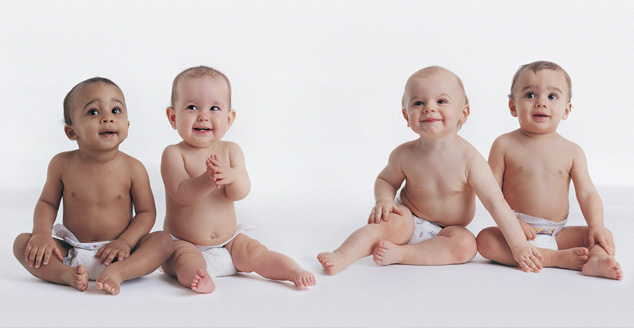 IVF | Egg Freezing | Diagnostic Testing
Recognized as one of the principal fertility treatment centers and family balancing clinics in the United States, Dallas IVF has more than 10,000 births as the result of our IVF procedures. In fact, we are acknowledged as having some of the highest pregnancy rates in the nation.  With our 11,000 square foot facility that is accepted as the largest free-standing, fully-credentialed, Texas Department of Health-certified ambulatory surgery center, we are totally dedicated to assisting couples with family balancing issues like baby gender selection and infertility treatment in Dallas and Collin Counties.  Our outstanding team of fellowship-trained, reproductive endocrinology and fertility subspecialists includes: Brian D. Barnett, M.D., Lowell T. Ku, M.D. and Dara L. Havemann, M.D.  Drs. Barnett, Lowell and Havemann are known for treating thousands of women successfully.  In effect, our family balancing clinics are distinguished for the following achievements in Collin County:
1st PGD (Preimplantation Genetic Diagnosis) pregnancy;
1st Donor Egg pregnancy;
1st Gestational Carrier pregnancy;
1st Donor Embryo Adoption pregnancy; and
1st PGD (Preimplantation Genetic Diagnosis) pregnancy for family balancing.
Not only is the Dallas IVF fertility center and family balancing clinic renowned for serving patients throughout the country, but for also serving patients in Plano.
Plano Family Balancing Clinics
Plano, Texas is located primarily in Collin County in the metropolitan area frequently referred to as the Dallas/Fort Worth Metroplex.  In 2005, 2006 and 2011, Plano was recognized as the "Best Place to Live in the Western United States."  Furthermore, there are nearly 270,000 residents who call Plano home.  It's no wonder so many people prefer to live in Plano, because it has also received recognition as the "The 11th Best Place in the U.S.," the "Wealthiest City in the U.S." and the "Safest City in America!"  Whenever Plano families are looking for baby gender selection care, they are frequently come to our McKinney Fertility Center and family balancing clinic that is only 14 miles southwest of Plano or to Dallas IVF which is only 19 miles northwest of Plano.  Our IVF gender selection is considered to be a remarkably effective for Plano couples wishing to choose the gender of their child.  The Dallas IVF and the McKinney Fertility Center are state-of-the-art facilities.  We are also available 364 days a year for therapies.  Our staff is always on hand to help Plano families through the baby gender selection process.
Plano IVF Gender Selection
Our exceptional, world class team of specialists in the Dallas IVF and McKinney family balancing clinics fertility treatment clinic possess over 34 years of collective experience assisting couples with all of their family balancing needs.  Led by Oscar Perez, Ph.D., Drs. Barnett, Ku and Havemann and other support staff, are able to help patients with their IVF gender selection.  Brian D. Barnett, M.D. is Dallas IVF's reproductive endocrinology specialist, who was named Castle Connolly Top Doctor for 2013.  Dr. Barnett is part of a select group of fewer than 5% of the country's physicians who have been designated as Castle Connolly Top Doctors in their regions for their specialties.  Barnett is also acknowledged as one of the nation's foremost reproductive endocrinology and infertility subspecialists.  If you are looking for affordable family balancing, the only name you need to know is Dallas IVF.  We provide reasonably-priced gender selection costs for our valued patients.  To learn more about how we can help you with baby gender selection, call Dallas IVF at: (214) 297-0020 today.
Plano Family Balancing | Plano Family Balancing Clinics | Plano IVF Gender Selection | Plano Baby Gender Selection | Plano Gender Selection Cost