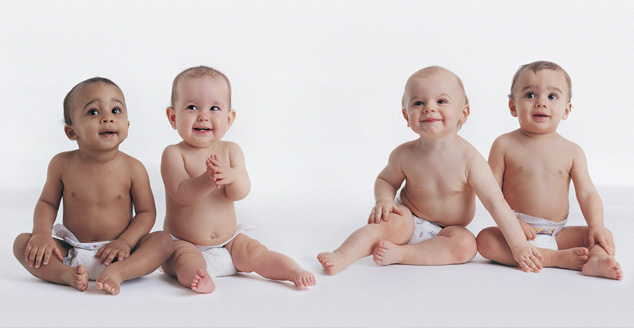 IVF | Egg Freezing | Diagnostic Testing
Within the United States, Dallas IVF has recorded the births of more than 10,000 babies since they first opened their doors a decade ago, and is also known for being the leading family balancing clinics and fertility treatment centers.  We are quite accomplished for having amongst the top pregnancy rates found within the nation.  Our revolutionary, 11,000 square foot state-of-the-art facility is viewed as the largest stand-alone, completely credentialed Texas Department of Health-certified ambulatory surgery center that is absolutely committed to IVF care in Dallas and Collin Counties.  Our professional fellowship-trained reproductive endocrinology and fertility team of subspecialists (Brian D. Barnett, M.D., Lowell T. Ku, M.D. and Dara L. Havemann, M.D.) has been able to treat thousands of women with infertility issues and couples who are pursuing baby gender selection with great success over the years.  Dallas IVF is best-known for presenting patients the most ideal prospects for IVF gender selection by means of our customized and compassionate care.  Our family balancing clinics serve patients throughout the entire Dallas/Fort Worth Metroplex community and more specifically in Corinth.
Corinth Family Balancing Clinics
Corinth, Texas is situated right in Denton County with right around 20,000 residents residing in Corinth.   Moreover, Corinth is about 18.1 miles directly west of Frisco,which is the home of Dallas IVF, and is about 35.4 miles southwest from the McKinney Fertility Center and family balancing facility.  As a result, it makes logical sense for couples from Corinth to visit one of our conveniently located family balancing clinics at anytime.  Both, Dallas IVF and McKinney are recognized as being the most sophisticated, state-of-the-art baby gender selection centers enhancing Corinth couples' chances of been able to pick the gender of their child.  Moreover, our family balancing clinics are available to our Corinth patients any day, 364 days of the year with reasonably-priced gender selection in cost.  Our staff is well acknowledged for guiding Corinth families through their exciting journey of being able to choose the gender of their baby with our successful family balancing procedures.  You can always count on our professionals to be there for you every step of your journey.
Corinth IVF Gender Selection
With our world-class teams of scientific/embryology that is found in the American Southwest, with greater than 34 years of collaborative total experience does contribute to the success of our team, which is lead by Oscar Perez, Ph.D., Dallas IVF's full-time staff is unequalled in their family balancing.  Not too long ago, Dallas IVF's reproductive endocrinology specialist, Brian D. Barnett, M.D., was added to the outstanding list of Castle Connolly Top Doctors.  What makes it even more exciting is the fact that fewer than 5% of the nation's physicians have the honor of being designated as one of Castle Connolly Top Doctors.  Without any doubt at all, at any time couples stop by one of our family balancing clinics, they do fully understand that they will be obtaining the finest in IVF gender selection.  You can expect that with Dallas IVF, you will have a solid team supporting you throughout each one of your procedures.  If you are interested in hearing more about how we can guide you with baby gender selection, call Dallas IVF today at: (214) 297-0020.
Corinth Family Balancing | Corinth Family Balancing Clinics | Corinth IVF Gender Selection | Corinth Baby Gender Selection | Corinth Gender Selection Cost