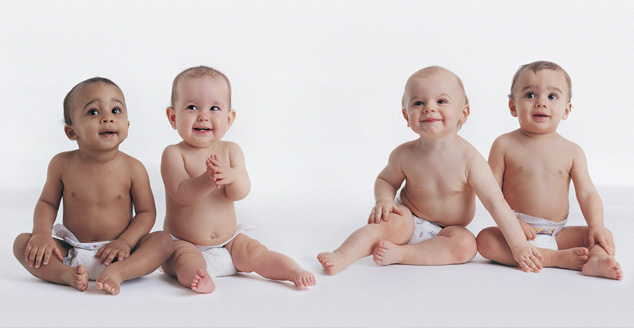 IVF | Egg Freezing | Diagnostic Testing
Dallas IVF (In Vitro Fertilization) is widely recognized as the country's top infertility treatment centers and family balancing clinics with some of the best successful pregnancy rates found within the nation.  Within both Dallas and Collin Counties, our high-tech fertility treatment and family balancing clinic is seen as the largest qualified ambulatory surgery center that is particularly committed to infertility care.  Our professional staff of reproductive endocrinology and fertility subspecialists is fellowship-trained Brian D. Barnett, M.D., Lowell T. Ku, M.D. and Dara L. Havemann, M.D.  Each of them has been very successful in having been able to treat a large number of women over the years.  Moreover, we are deemed for the following achievements at our Collin County clinic:
1st PGD (Preimplantation Genetic Diagnosis) pregnancy;
1st PGD (Preimplantation Genetic Diagnosis) pregnancy for family balancing;
1st Donor Egg pregnancy;
1st Gestational Carrier pregnancy; and
1st Donor Embryo Adoption pregnancy.
What is even more is that over 10,000 births have been able to take place mainly because of our successful In Vitro Fertilization Treatments.  Regardless of whether any of our Highland Village families are looking for IVF gender selection or family balancing, our successful Dallas IVF's family balancing clinics will provide all patients with the most ideal prospect for baby gender selection.
Highland Village Family Balancing Clinics
Highland Village, Texas is a city that you can find right in Denton County.  There are approximately 15,000 residents who call Highland Village theirhome.  It gets even better because Dallas IVF has a satellite family balancing clinic and fertility center right near Highland Village.  Both Dara L. Havemann, M.D. and Lowell T. Ku see all of their baby gender selection patients' right over there.  In Vitro Fertilization is highly regarded and is an especially efficient treatment for infertility successful treatment.   Highland Village families are aware of the total success rates for our family balancing strategies, and they are able to see that baby gender selection is very effective for parents to be.  Our IVF gender selection will help our Highland Village families determine whether they prefer to have a son or daughter before they even become pregnant.  This sort of family balancing option does enable our families to 'balance' the number of girls or even boys they have within their family.  And, our Highland Village families can choose the family balancing option for their own cultural or personal reasons, too.  Besides that, our specialists at the Dallas IVF's family balancing clinics work hard to make sure the gender selection cost as made as affordable as possible for all of our Highland Village patients.
Highland Village IVF Gender Selection
We are very much regarded for our superior family balancing clinics in the American Southwest region.  Our high-class team does possess a total of 34 years of experience and is all led by Oscar Perez, Ph.D.  We have the capability of being able to screen every single one of embryos to find out whether they are genetically male or female, and then transfer the embryos of the desired gender back into the patient's uterus.  In addition, the leftover embryos will be kept stored for future use.  On top of that, Dallas IVF offers family balancing for couples who their embryos' have been cryopreserved (frozen).  Dallas IVF is one of the only few family balancing clinics that is able to provide this totally unique process to families.  At anytime, the embryos can be thawed-out and tested to discover whether they are genetically healthy or not before transferring each of them back into the uterus of the woman.  Dallas IVF is an industry leader in IVF gender selection and family balancing.  We have had the privilege back in 2012 of being able to carryout the first successful PGD of a cryopreserved embryo.  For even more information about IVF gender selection and family balancing, pick up the phone and contact Dallas IVF at: (214) 297-0020 today.
Highland Village Family Balancing | Highland Village Family Balancing Clinics | Highland Village IVF Gender Selection | Highland Village Baby Gender Selection | Highland Village Gender Selection Cost