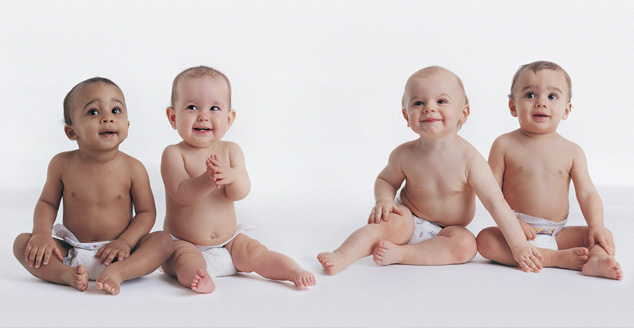 IVF | Egg Freezing | Diagnostic Testing
For upwards of 10 years, Dallas IVF (In Vitro Fertilization) continues to be regarded among the nation's major infertility centers with pregnancy rates as the largest within the United States.  At 11,000 square-feet, revolutionary fertility center is the most significant free standing building of thoroughly credentialed Texas Department of Health-certified ambulatory surgery center exclusively committed to infertility care all through the Collin and Dallas Counties.  Even more so, our trained and specialized reproductive endocrinology and fertility subspecialists, which include Brian D. Barnett, M.D., Lowell T. Ku, M.D. and Dara L. Havemann, M.D., have all successfully treated thousands of women over the years.  The fact is the following are attributed to our clinic in Collin County:
1st PGD (Preimplantation Genetic Diagnosis) pregnancy;
1st Donor Embryo Adoption pregnancy;
1st Donor Egg pregnancy;
1st Gestational Carrier pregnancy; and
1st PGD (Preimplantation Genetic Diagnosis) pregnancy for family balancing.
We believe we have helped so many couples have healthy and happy babies with over 10,000 babies born under to date; it is all because of our Dallas IVF treatments.  Regardless of whether families are inquiring about getting help with family balancing or IVF gender selection options, the staff members at our infertility treatment centers gives individuals the most ideal opportunity for conception by means of our compassionate and  personalized care services.
Parker Family Balancing Clinics
Our Frisco and McKinneyfamily balancing clinics not only service patients all over the Dallas/Fort Worth Metroplex area, but also serves patients around the surrounding region and with baby gender selection.  Parker, Texas is a small city situated right in Collin County and is found 17.7 miles northwest of Parker.  Furthermore, the McKinney family balancing facility is about 12.4 miles northwest of Parker.  Parker's has a population is just over 3,800, presently.  Lots of infertile Parker couples are intrigued about family balancing services provided by the professionals at Dallas IVF.  It is because we are well-known for successful baby gender selection.  IVF gender selection permits families to be able to select whether they have a son or daughter before ever becoming pregnant. With this great family balancing option, it allows families to be able to 'balance' the amount of boys or girls they end up having in their family.  Parker couples are able to choose family balancing for their own personal or cultural reasons, it doesn't matter.  Moreover, the family balancing clinics of Dallas IVF keep the gender selection cost reasonable for their Parker patients.  We always work to help our Parker couples throughout the entire the baby gender selection process by making use of the PGS technique.
Parker IVF Gender Selection
With that said, each of the embryos is screened to find out if they are genetically female or male, and once those embryos are identified , the chosen gender is transferred back into the woman's uterus.  Furthermore, any of the remaining embryos can be stored for future use, if need be. Dallas IVF does provide couples with family balancing who have cryopreserved (frozen) embryos from their past cycles that have not been previously tested.  This one of a kind technique is available over at Dallas IVF and only a very few other clinics found in the country, as well.  We have the ability to thaw out the embryos that have been cryopreserved and perform tests to determine if they are genetically-healthy male or female embryos before ever transferring them back into the woman's uterus.  Dallas IVF has always been on the forefront of family balancing, and we were able to accomplish the very first successful PGD of a cryopreserved embryo for family balancing going back to the year 2012.  To hear more about our baby gender selection and family balancing, just contact us at: (214) 297-0020 when you can.
Parker Family Balancing | Parker Family Balancing Clinics | Parker IVF Gender Selection | Parker Baby Gender Selection | Parker Gender Selection Cost