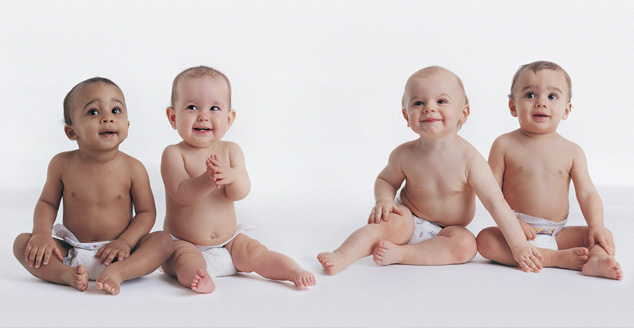 IVF | Egg Freezing | Diagnostic Testing
For over 10 years, Dallas IVF (In Vitro Fertilization) has been repeatedly been recognized as one of the nation's foremost infertility centers with pregnancy rates among the highest in the United States. At 11,000 square feet, our state-of-the-art fertility center in Frisco is the largest free standing, fully credentialed, and Texas Department of Health-certified ambulatory surgery center solely dedicated to infertility care in Dallas and Collin Counties. Further, ourteam of fellowship-trained reproductive endocrinology and fertility subspecialists, Brian D. Barnett, M.D., Lowell T. Ku, M.D. and Dara L. Havemann, M.D. has successfully treated thousands of women. In fact, the following are attributed to our clinic in Collin County:
1st PGD (Preimplantation Genetic Diagnosis) pregnancy;
1st Donor Egg pregnancy;
1st Gestational Carrier pregnancy;
1st Donor Embryo Adoption pregnancy; and
1st PGD (Preimplantation Genetic Diagnosis) pregnancy for family balancing.
We believe in helping couples have a healthy child, and have more than 10,000 babies to our credit as a result of Dallas IVF treatments. Whether families are searching for help in family balancing and IVF gender selection, the staff at our infertility treatment centers provides patients with the best opportunity for conception through individualized and compassionate care.
Frisco Family Balancing Clinics
Our Frisco, Texas family balancing clinic not only serves patients in the Dallas/Fort Worth Metroplex community, but also patients in the surrounding region and from around the nation in baby gender selection. Frisco is a wealthy community located in both Collin and Denton Counties. Frisco has a population of 133,410, and it was named by CNN as "One of the Best Places to Live" and by Forbes as "7th in America's Best Places to Move." Many infertile Frisco couples from Frisco are interested in seeking the family balancing services of the professionals at Dallas IVF. It is well-known that our baby gender selection can be an extremely effective. IVF gender selection allows families to choose to have a son or daughter before becoming pregnant. This family balancing option allows families to 'balance' the number of girls or boys they have in their family. Frisco couples can choose family balancing for personal or for cultural reasons. Moreover, Dallas IVF's family balancing clinics do all they can to keep the gender selection cost affordable for their Frisco patients. We endeavor to help Frisco couples through the baby gender selection process by utilizing the PGS technique.
Frisco IVF Gender Selection
The individual embryos are screened to determine if they are genetically male or female, and only the embryos of the desired gender are transferred back into the uterus. Further, any remaining embryos that are not transferred can be stored for future use. Moreover, Dallas IVF also provides family balancing for couples who have cryopreserved (frozen) embryos from past cycles that have not previously been tested. This unique process is available at Dallas IVF and very few other clinics in the country. We are able to thaw embryos that have been cryopreserved and test them to determine if they are genetically healthy male or female embryos, before transferring them back into the woman. Dallas IVF has been on the forefront of family balancing and we performed the first successful PGD of a cryopreserved embryo for family balancing in 2012. To learn more about our baby gender selection and family balancing, contact us at: (214) 297-0020 today.
Frisco Family Balancing | Frisco Family Balancing Clinics | Frisco IVF Gender Selection | Frisco Baby Gender Selection | Frisco Gender Selection Cost