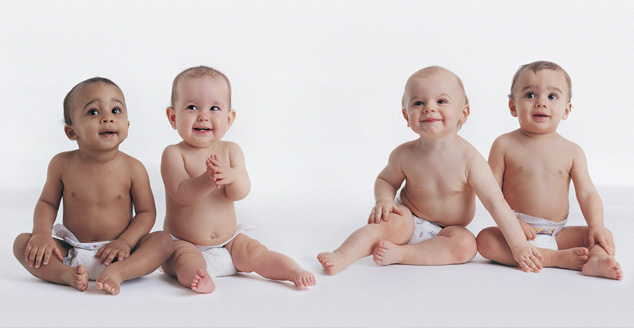 IVF | Egg Freezing | Diagnostic Testing
Regarded as one of the leading family balancing clinics and fertility treatment centers in the United States with an innovative 11,000 square foot state-of-the-art facility, Dallas IVF has recorded over 10,000 births since opening the doors a decade ago.  As you can see, we are very pleased with being part of the highest pregnancy rates found in the nation at our free-standing, fully-credentialed Texas Department of Health-certified ambulatory surgery center.  We are completely dedicated to IVF care at our Dallas and Collin Counties locations.  Our professional fellowship-trained reproductive endocrinology and fertility subspecialists, who include (Brian D. Barnett, M.D., Lowell T. Ku, M.D. and Dara L. Havemann, M.D.), have been able to effectively treat a large number of couples and women with infertility issues who are interested in pursuing baby gender selection.  Dallas IVF is highly regarded for offering their patients the greatest prospects for IVF gender selection through our unique care.  Our family balancing clinics do serve patients all over the Dallas/Fort Worth Metroplex community, including in Carrollton, too.
Carrollton Family Balancing Clinics
Carrollton, Texas is a large city found in Denton County, Dallas County and Collin County with 119,000 residents presently living in Carrollton.  In 2006 Carrollton was named as America's "Top 100 Places to Live."  Also in 2006, Carrollton was selected as the 19th best place to live in the country by Money magazine, and in 2008 it was named by Money magazine as the 15th best place to live among small cities. Further, Carrollton is situated only 15.2 miles southwest of Frisco,the home to Dallas IVF, and about 25 miles southwest from the McKinney Fertility Center and family balancing facility.  So, it really does make sense for couples from Carrollton to become patients at of one of our suitably located family balancing clinics.  Each, Dallas IVF and McKinney are deemed for being state-of-the-art baby gender selection centers to help with boosting our Carrollton couples' chances of being able to select the gender of their child-to-be.   Further, our family balancing clinics are available 364 days for our Carrollton patients, and we furnish affordable gender selection in cost.  Our top-notch staff will guide each one of our Carrollton families through their unique journey of being able to choose the gender of their child through our family balancing procedures.  You can totally rely on our professionals to be right there for you for every single step of the way.
Carrollton IVF Gender Selection
We have one of the most superb team of scientific/embryology that can be found in the American Southwest and with having over 34-years of collaborative experience does contribute to our team's unmatched success.  Our team is led by Oscar Perez, Ph.D., Dallas IVF's with our full-time staff of professionals for family balancing.  Just recently Dallas IVF's reproductive endocrinology specialist Brian D. Barnett, M.D. was named on the impressive list of Castle Connolly Top Doctors and fewer than 5% of the nation's physicians have the distinction of being listed as one of Castle Connolly Top Doctors.  Certainly without a doubt, when any couple comes to our family balancing clinic, they now they will get the finest in IVF gender selection.  With Dallas IVF, you will be able to depend on having a solid team of professionals supporting you throughout your each of your procedures.  If you are interested in finding out more about how we can support you with baby gender selection, get in touch with Dallas IVF, today, at: (214) 297-0020.
Carrollton Family Balancing | Carrollton Family Balancing Clinics | Carrollton IVF Gender Selection | Carrollton Baby Gender Selection | Carrollton Gender Selection Cost