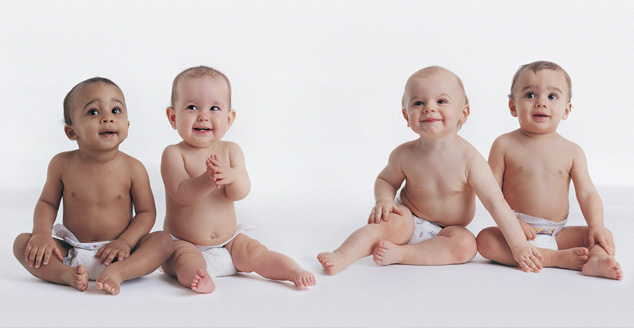 IVF | Egg Freezing | Diagnostic Testing
Dallas IVF has the distinction of being behind the births of over 10,000 babies as a direct result of their treatments. Our family balancing clinics are renowned as having some of the greatest pregnancy rates in the nation.  Our 11,000 square foot facility is the largest free-standing, fully-credentialed, Texas Department of Health-certified ambulatory surgery center that is totally devoted to infertility treatment and family balancing in Dallas and Collin Counties.  Brian D. Barnett, M.D., Lowell T. Ku, M.D. and Dara L. Havemann, M.D. make up our outstanding team of fellowship-trained, reproductive endocrinology and fertility subspecialists.  Our family balancing clinics are illustrious for delivering the best opportunities for conception and successful baby gender selection through their personalized and compassionate care.  Have the most sophisticated IVF gender selection treatments at our family balancing clinics.  Our Dallas IVF family balancing clinic not only serves patients in the Dallas/Fort Worth region, but it also provides services to patients in Sherman and throughout the rest of the United States.
Sherman Family Balancing Clinics
Sherman, Texas is a county seat of Grayson County. With its population of nearly 39,000 residents, Sherman is one of two principal cities in the Sherman-Denison Metropolitan Statistical Area.  Frisco, home to Dallas IVF, is located 46 miles southwest of Sherman.  However, McKinney, home of the McKinney Fertility Center and family balancing clinic, is more conveniently located only 32 miles directly south of Sherman.  No matter the family balancing clinics Sherman couples visit, they are guaranteed to receive the finest and most effective treatments available.  Our state-of-the-art family balancing clinics provide an incredible choice of treatment options, including IVF gender selection or baby gender selection.  Furthermore, we believe it is extremely important to always be available to our Sherman patients who are seeking family balancing procedures.  This is why our professionals at the family balancing clinics are accessible 364 days a year to assist Sherman families.
Sherman IVF Gender Selection
The American Southwest is very fortunate to have one of the most exceptional, world-class teams of scientific/embryology in the Dallas IVF.  Led by Oscar Perez, Ph.D., our extraordinary full-time staff possesses over 34 years of combined experience.  In addition to our IVF fertility experts, Drs. Barnett, Ku and Havemann and other support staff, we are also able to help patients with all of their family balancing and IVF gender selection needs.  Recently, Brian D. Barnett, M.D., was recognized as Castle Connolly Top Doctor for 2013.  Dr. Barnett is a member of the elite number of fewer than 5% of the nation's physicians who have been named as Castle Connolly Top Doctors.  Whenever you are looking for the best family balancing and baby gender selection, the only name you need to know is the Dallas IVF.  For more information about our IVF gender selection or to schedule an appointment in one of our family balancing clinics, call us at: (214) 297-0020, today.
Sherman Family Balancing | Sherman Family Balancing Clinics | Sherman IVF Gender Selection | Sherman Baby Gender Selection | Sherman Gender Selection Cost