A unique perspective as a fertility patient and fertility doctor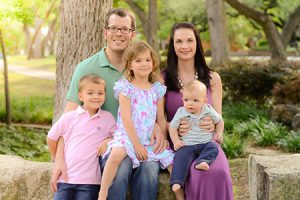 Dara Havemann, MD brings more to the table than her training and experience as a DFW fertility doctor. She brings her firsthand experience as a fertility patient. Like so many members of the Dallas IVF team, Dr. Havemann faced infertility struggles and turned to fertility treatments to build her family of five. She's a fertility patient and fertility doctor.
"There are tons of great fertility doctors, but the Dallas IVF doctors stand out for our empathy because we've been through infertility," she explains. "We go to school to learn the art and science of reproductive medicine, but you can't learn the emotional side until you go through it."
Receiving an infertility diagnosis while studying to be a fertility doctor
Dr. Havemann has always had a passion for women's healthcare, and she knew early during her obgyn residency in Galveston, Texas, that she wanted to subspecialize. Two years into studying Reproductive Endocrinology/Infertility, she and her husband decided they were ready to start a family.
Our DFW fertility specialist was concerned because she has polycystic ovary syndrome (PCOS). "I didn't have periods for months at a time, and I knew I wasn't ovulating regularly. My husband tried to ease my mind, but I knew something was wrong," she remembers.
After fertility testing confirmed she wasn't ovulating, the couple decided to move forward with fertility medications and intrauterine insemination (IUI). They were devastated when they found no success after four rounds of IUI. "Everything would look great, but then it didn't work. It was an emotional rollercoaster, so it took a toll," she said.
The hardest part for her was realizing that she couldn't control the situation. According to Dr. Havemann, "It was very hard to know that I couldn't do anything to change it. Until that point in my life there was nothing I couldn't achieve if I just studied and worked harder. But this was outside of my control."
Making the decision to move forward with in vitro fertilization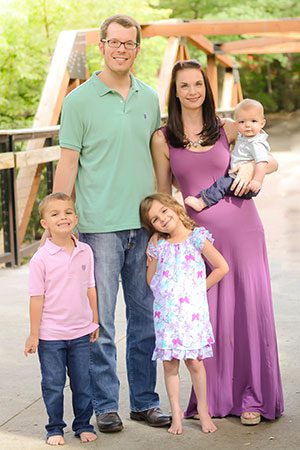 The couple had a long discussion before they decided to pursue in vitro fertilization (IVF). She remembers facing all of the same struggles that her patients encounter, including the constant blood draws, trying to accommodate many fertility appointments with a busy schedule and struggling to self-administer medication. But it paid off.
After egg retrieval and fertilization, the couple had multiple embryos, so they froze some of them for future transfers. When it came time for the first transfer, her physician transferred two embryos. "The fertility community wasn't doing single embryo transfers back then, which is crazy because it was less than a decade ago," she explains.
Those embryos developed into a set of boy/girl twins who were born two months early, but healthy. The twins are now full of energy and getting ready for kindergarten.
After the twins were born, Dr. Havemann and her family (frozen embryos included) moved to Dallas to join our team as a DFW fertility doctor. When she felt ready to use one of her frozen embryos to have another baby. It was successful, and she now has a son who is almost two.
Helping men and women with her experience as a fertility patient and fertility doctor
Our DFW fertility doctor draws upon her experience as a fertility patient to provide compassionate care to hopeful parents. "I can relate to my patients because I've been there. I try to help them understand that infertility is outside of their control, but we have treatments that can help them become parents," she explains.
I clearly remember my husband saying that I would be glad we did IVF. I wasn't happy to hear it at the time, but he was right. Not only did it give us our beautiful children, it made me a better fertility doctor. It wasn't easy, but it was all worth it.
Contact the home of our DFW fertility doctor if you would like to schedule an appointment to receive experienced and compassionate fertility care to build your family.

Devoted to you, dedicated to your success
Contact Dallas IVF today to set up an appointment to discuss your fertility options. Now offering telemedicine virtual consults.
---