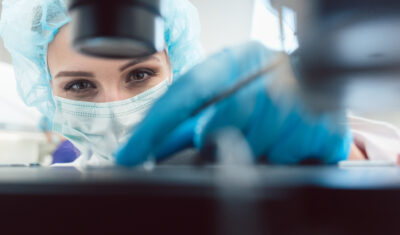 No one wants to face a diagnosis of breast cancer. This is why some women who visit our Dallas fertility doctors have questions about the link between fertility treatments and breast cancer. Can the hormones used in fertility treatments like in vitro fertilization (IVF) increase your risk of developing breast cancer later? One new study sheds some light on this question.
A study on fertility treatments and breast cancer
Researchers in Great Britain reviewed the records of more than 250,000 British women who underwent fertility treatments between 1991 and 2010. They also reviewed the national cancer records to see how many of these women developed breast, ovarian or uterine cancer.
The researchers found that there is no link between fertility treatments and invasive breast cancer and uterine cancer.
Our Dallas fertility doctors want you to understand that this was an observational study. This means that the British researchers can't make conclusions about cause and effect without performing more research.
How Dallas IVF protects its patients during fertility treatments
Because October is Breast Cancer Awareness Month, our Dallas fertility doctors want to ease your worries about fertility treatments and breast cancer.
Before beginning fertility treatment, our physicians perform a breast exam to look for abnormalities. During the exam, if the doctor finds any suspicious areas, he or she will recommend that you get further testing to determine whether breast cancer is a concern.
Once treatment begins, each of our Dallas fertility doctors is careful to prescribe just the right amount of medication to stimulate the ovaries so that you aren't receiving more hormones than you need to find pregnancy success. They will also continue to monitor you throughout your treatment cycle and make dosage adjustments as needed.
At Dallas IVF, your health is our top priority as we help you navigate the path to parenthood. Contact us to learn more about how we keep our patients safe while maximizing their chance of bringing home a healthy baby.