Summer discount program for educators
Free AMH fertility test for teachers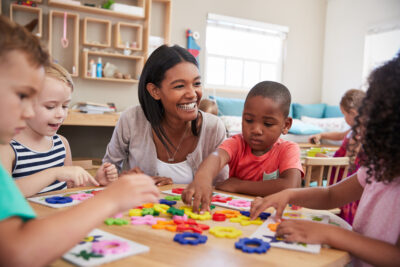 We understand that teachers have demanding jobs and that finding time during the school year for office visits is difficult. In honor of their dedicated service, Dallas IVF is offering free fertility blood testing to teachers this summer, July 21-September 22. But spots are limited, and teachers will want to take advantage of this offer.
Who is eligible for free fertility testing?
Testing is free and open to all educators or their spouses during the promotional period on a first-come, first-served basis. This promotion is limited to new Dallas IVF patients.
How can a blood test check fertility?
A simple blood test can help determine the levels of anti-Müllerian hormone (AMH), an important fertility hormone secreted by cells in developing egg sacs (follicles). Testing the level of AMH in a woman's blood is generally a good indicator of her fertility because it can determine the remaining quantity of eggs and number of fertile years she may have.
Our Dallas IVF physicians will review the test results to help forecast how easy or difficult it will be for her to conceive.
Fertility test appointments
During the ongoing coronavirus (COVID-19) pandemic, Dallas IVF is committed to the health of its patients and staff.
Only patients will be allowed in for appointments. Following medical guidelines to maintain social distancing and limit exposure risk, unfortunately no visitors will be allowed in for the appointment; this includes partners, children, family and friends.
Testing appointments are available Monday – Friday, 10 a.m. – noon at our Frisco, Dallas or McKinney locations.
Follow social distancing measures while waiting for your appointment. Patients are asked to practice social distancing while in the waiting rooms.
Telemedicine: To limit the need for in-person contact, physicians will share results via telemedicine appointments.