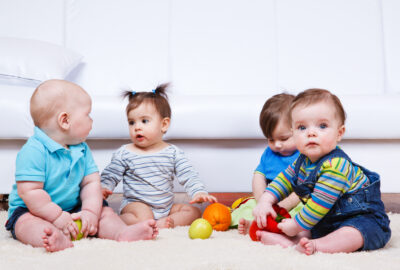 Dallas IVF is proud to announce an impressive milestone. The full-service infertility practice has helped its patients welcome more than 10,000 babies into the world.
Dallas IVF is a renowned fertility center in the Southwest United States. The world-class fertility center is home to seven board certified reproductive endocrinologists, experienced embryologists, compassionate nurses and knowledgeable staff.
These fertility professionals work together to offer hopeful parents the latest assisted reproductive technology (ART), including in vitro fertilization (IVF), intracytoplasmic sperm injection (ICSI), preimplantation genetic testing (PGT) and donor egg services. Basic fertility care, such as ovulation induction and intrauterine insemination (IUI), is also available.
According to Brian Barnett MD, the founder of Dallas IVF, "Reaching this milestone is exciting for the team at Dallas IVF. We have committed our careers to helping men and women bring home healthy babies, and it is amazing that our efforts have helped bring 10,000 babies and counting into the world. Our team is honored to be a part of the fertility journey for thousands of hopeful parents."
Dr. Barnett credits a combination of experience, compassionate care and leading-edge fertility treatment options with helping Dallas IVF reach this momentous achievement. "Our reproductive endocrinologists take the time to make an accurate infertility diagnosis for each patient before designing a customized treatment plan using the latest ART. Patients often feel powerless after an infertility diagnosis, so we also believe that it is important to educate and empower patients to help them play an active role in their fertility care," Dr. Barnett explains.
Using this highly effective philosophy of care, Dallas IVF plans to continue helping hopeful parents welcome healthy babies into their lives for years to come. According to Dr. Barnett, "This milestone shows that our team's hard work is paying off for the men and women we treat, and it motivates us to continue providing exceptional fertility care to our patients."
About Dallas IVF
Dallas IVF is a recognized leader in the field of reproductive medicine. The practice is home to fertility specialists who have decades of experience helping men and women become parents. Our team of board certified reproductive endocrinologists, experienced embryologists and clinical care team have helped bring more than 10,000 babies into the world. To make parenthood possible, Dallas IVF offers multiple clinic locations with access to the latest fertility treatments and compassionate care. To learn more, visit www.DallasIVF.com.