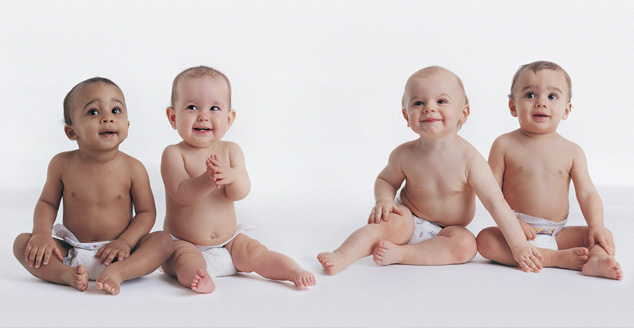 IVF | Egg Freezing | Diagnostic Testing
For more than a decade, Dallas IVF (In Vitro Fertilization) has been consistently recognized as one of the nation's foremost infertility centers with pregnancy rates among the highest in the country.  Our 11,000 square foot, state-of-the-art fertility center is the largest free standing, fully credentialed, and Texas Department of Health certified ambulatory surgery center solely dedicated to female infertility care in Dallas and Collin Counties.  The Dallas IVF team of fellowship-trained reproductive endocrinology and fertility subspecialists, Brian D. Barnett, M.D., Lowell T. Ku, M.D. and Dara L. Havemann, M.D. has successfully treated thousands of women.  In fact, more than 10,000 babies have been born as a result of our IVF treatments.  At Dallas IVF, we believe in helping couples have a healthy child.  The staff at our infertility treatment center endeavors to provide patients with the best opportunity for conception through individualized and compassionate care, while utilizing the most advanced In Vitro Fertilization treatments available in our fertility centers.  Our Frisco fertility treatment clinic not only serves patients in the Dallas/Fort Worth Metroplex community, but also patients in the surrounding region and from around the nation.
Frisco Fertility Centers
Frisco, Texas is an affluent community located in both Collin and Denton Counties.  Frisco is identified as the fastest growing city in the United States with a population of 133,410.   Furthermore, in 2011, CNN named Frisco as "One of the Best Places to Live" and Forbes named Frisco "7th in America's Best Places to Move."  With so many people moving to the area, it is no wonder that infertile couples from Frisco are interested in seeking the services of the professionals at Dallas IVF in order to help them become parents.  It is well-known that In Vitro Fertilization can be an extremely effective treatment for infertility. The physicians at our infertility treatment center will tailor an individualized IVF treatment plan for Frisco families to enhance their chances of conceiving. Our fertility center in Frisco has world class facilities, a vast array of IVF treatment options, and a remarkably talented and experienced medical team of experts.  Moreover, the fertility treatment clinic, Dallas IVF, believes in being as accessible as possible to its Frisco patients.  That is the reason we are available 364 days a year for therapies.  We will help Frisco couples navigate the often stress-causing journey to having a child by providing them with the compassion and support they deserve and the most advanced reproductive medical care they need in order to increase their chances of conceiving.
Frisco In Vitro Fertilization
The Dallas IVF fertility treatment clinic in the American Southwest has one of the most exceptional, world class teams of scientific/embryology with 34 years of combined human IVF expertise led by Oscar Perez, Ph.D., in addition to our IVF fertility experts, Drs. Barnett, Ku and Havemann and other support staff.  Recently, in May 2013, Brian D. Barnett, M.D., Frisco's reproductive endocrinology specialist, was honored as a Castle Connolly Top Doctor for 2013. Each year, tens of thousands of peer physicians nominate tens of thousands of others doctors to Castle Connolly Medical Ltd., the nation's trusted source for identifying top doctors.   Accordingly, less than 5% of the country's physicians – less than 35,000 – have been selected as Castle Connolly Top Doctors in their regions for their specialties.  Dr. Barnett is a senior partner at the Dallas IVF fertility center, and he is frequently identified as one of the most highly skilled infertility physicians in the Southwest.  Dr. Barnett has received multiple accolades throughout the years, including being named one of the nation's foremost reproductive endocrinology and infertility subspecialists by U.S. News and World Report.  Don't face infertility alone. Call Dallas IVF today at (214) 297-0020 to learn how our IVF professionals can help you start a family.
Frisco IVF | Frisco In Vitro Fertilization | Frisco Infertility Centers | Frisco Fertility Centers | Frisco Fertility Treatment Clinics | Frisco Infertility Treatment Centers