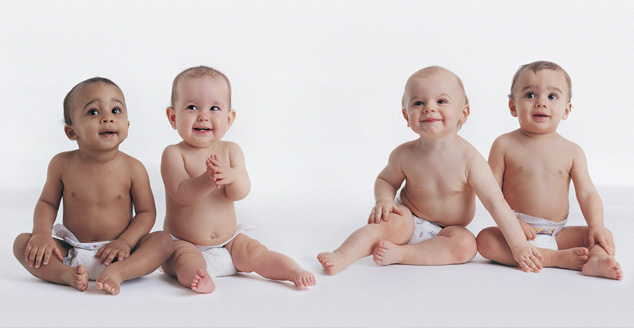 IVF | Egg Freezing | Diagnostic Testing
Recognized as having some of the highest fertility success rates in the country, Dallas IVF (In Vitro Fertilization) has been well-known for more than 10 years as providing genetic diagnosis for patients who come into our ultra-sophisticated fertility center.  Furthermore, Dallas IVF delivers genetic testing to patients who have a genetic disease or are potential carriers of a genetic disease. Specific genetic diseases, especially recessive disorders, are more prevalent in certain ethnic groups.  Genetic testing is considered one of the most effective means of determining whether a patient has a genetic disease or is a carrier of one.  Through Dallas IVF's genetic testing, we are capable of offering the requisite genetic diagnosis required for both counseling and treatment options.  For patients who experience recurrent pregnancy losses, genetic testing is recommended for both the man and woman to establish if they have any genetic abnormalities which may contribute to the losses.  Patients in Tyler are well-served by the Dallas IVF fertility clinic in addition to couples throughout the nation.
Tyler Genetic Testing
Tyler, Texas has nearly 97,000 residents.  However, there are nearly 210,000 people living within the Tyler Metropolitan Statistical Area.  Tyler, a city in and county seat of Smith County, shows approximately 261,000 residents living in the Tyler-Jacksonville Combined Statistical Area.  Whenever Tyler patients come into Dallas IVF, they are pleased to discover that we have only the most highly-qualified physicians who take all the time necessary to explain their complex genetic analyses, in addition to describing all of our available therapies such as:
Donor eggs;
Donor sperm; and/or
PGD (Preimplantation Genetic Diagnosis)
to either decrease or eliminate the risk of having a child affected by the disease.  It comes as no surprise that so many infertile couples from Tyler are eager to receive the services of Dallas IVF's professional team.  Our practice has been a leader in PGD throughout the region and we are credited with significant breakthroughs.
Tyler Prenatal Testing
Unlike other clinics, Dallas IVF has the distinction of beginning each infertility evaluation with a thorough interview conducted by one of our physicians.  In contrast to other programs where the initial interview is often conducted by a nurse or nurse practitioner, at Dallas IVF, all interviews are led by our physicians: Brian D. Barnett, M.D.; Lowell T. Ku, M.D.; or Dara L. Havemann, M.D. and last approximately one hour.  During the consultation process, our physicians review the patients' medical history together with any prior genetic testing, prenatal testing and treatments.  Further, our physician will determine whether any additional testing, besides what has already been completed, should be ordered.  Remember, you don't have to face infertility alone!  Call Dallas IVF, today, at (214) 297-0020 to find out how we can help you with genetic diagnosis and genetic testing in order to start your family!
Tyler Genetic Diagnosis | Tyler Genetic Testing | Tyler Prenatal Testing | Tyler PGD