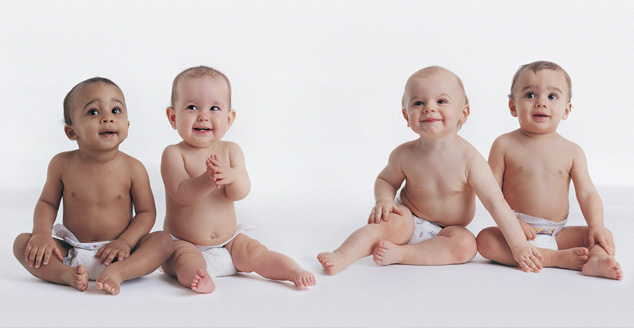 IVF | Egg Freezing | Diagnostic Testing
The professional staff of fellowship-trained reproductive endocrinologists and fertility subspecialists (Brian D. Barnett, M.D., Lowell T. Ku, M.D. and Dara L. Havemann, M.D. at Dallas IVF (In Vitro Fertilization) has been effective in treating thousands of women.  We are recognized as one of the nation's leading prenatal testing and genetic testing centers.  Our 11,000 square foot, state-of-the-art treatment clinic is renowned as the largest free-standing, fully-qualified, certified ambulatory surgery center that is specifically devoted to infertility care in Dallas and Collin Counties.  More than 10,000 babies have been born as the result of our treatments and Dallas IVF is totally dedicated to helping couples with their genetic testing and genetic diagnosis for them to eventually give birth to a happy and healthy child.  We are known for providing the best opportunities for conception to our patients through personalized and compassionate care, while utilizing the most sophisticated prenatal testing, genetic diagnosis and genetic testing treatments.  Best yet, Prosper is only 12 miles southeast of the McKinney Fertility Treatment Center.  Now, the Dallas IVF Fertility Center has recently opened a satellite office in Prosper.
Prosper Genetic Testing
Prosper, Texas has close to 17,000 residents and is located in Collin and Denton Counties.  Because of the proximity of the McKinney Clinic, it comes as no surprise that so many Prosper couples pick our facility for their genetic testing or prenatal testing. The Dallas IVF and the McKinney Fertility centers are thoroughly modern facilities which deliver a vast array of IVF treatment options, including genetic diagnosis, genetic testing and prenatal testing to Prosper patients.  Besides, our services are always accessible to our Prosper patients 364 days a year.  Moreover, our team of professionals is always available to help Prosper clients through their genetic diagnosis, genetic testing and prenatal testing.  The Dallas IVF provides the care and compassion Prosper families are entitled to, along with the high-tech genetic medical expertise they need to enhance their chances of conceiving.
Prosper Prenatal Testing
We have one of the most imposing, world class teams (fertility experts Drs. Barnett, Ku and Havermann and other support staff) with 34 years of collective IVF experience led by Oscar Perez, Ph.D.  In fact, in May 2013, Brian D. Barnett, M.D., our reproductive endocrinology specialist, was recognized as a Castle Connolly Top Doctor for 2013.  Each year, thousands of physicians nominate their peers to Castle Connolly Medical Ltd., the nation's trusted source for identifying top doctors.  Only 35,000, or less than 5% of the nation's physicians, have been selected as Castle Connolly Top Doctors.  As a senior partner at the Dallas IVF fertility center, Dr. Barnett is frequently acknowledged as one of the most capable infertility physicians in the Southwestern United States.  He has been awarded numerous honors throughout the years, in addition to being recognized as one of the foremost reproductive endocrinology and infertility subspecialists in the nature by U.S. News and World Report.  With Dallas IVF you will never have to face infertility alone.  To learn more about how our IVF professionals can help you with the genetic testing and prenatal testing you need in order to start a family, call us at: (214) 297-0020 today.
Prosper Genetic Diagnosis | Prosper Genetic Testing | Prosper Prenatal Testing | Prosper PGD