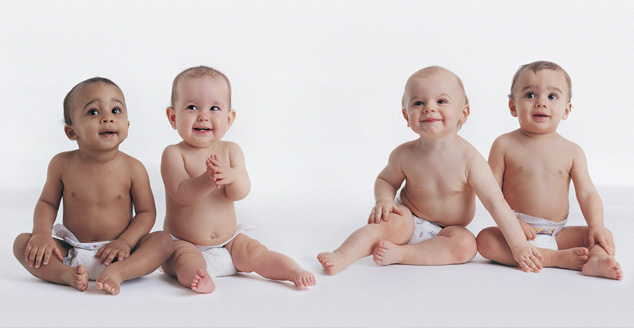 IVF | Egg Freezing | Diagnostic Testing
Widely considered as one of the leading fertility treatment clinics in the nation, Dallas IVF has been responsible for the births of more than 10,000 babies as a result of their IVF treatments.  Our fertility center is well-known for having pregnancy rates among the highest in the United States.  Our imposing, 11,000 square foot high-tech fertility center is recognized as the largest free-standing, fully-credentialed Texas Department of Health-certified ambulatory surgery center that is completely devoted to genetic diagnosis, genetic testing, prenatal testing and IVF care in Dallas and Collin Counties.  Brian D. Barnett, M.D., Lowell T. Ku, M.D. and Dara L. Havemann, M.D. are our professional team of fellowship-trained reproductive endocrinology and fertility subspecialists who have successfully treated thousands of women with In Vitro Fertilization.  The Dallas IVF fertility center's staff is renowned for delivering the best prospects for conception through our genetic diagnosis, genetic testing, prenatal testing and individualized and compassionate care.  We are acknowledged as the most sophisticated fertility treatment clinic for In Vitro Fertilization treatments.  Dallas IVF not only serves patients in the Dallas/Fort Worth Metroplex community, but also patients in Flower Mound and throughout the United States.
Flower Mound Genetic Testing
Flower Mound, Texas is found in Denton and Tarrant Counties.  There are close to 68,000 residents living in Flower Mound.   Frisco, home to Dallas IVF, is located 25.5 miles northeast of Flower Mound.  It comes as no surprise that many couples from Flower Mound are patients at our Frisco fertility treatment clinic.  Our genetic diagnosis, genetic testing and prenatal testing are considered to be effective in enhancing the probability of our Flower Mound families conceiving.  Both our Dallas IVF in Frisco and the McKinney Fertility Center are known to be the most up-to-the-minute facilities.  They provide a vast selection of IVF treatment options to Flower Mound, including genetic diagnosis, genetic testing and prenatal testing, in addition to an outstandingly medical team of experts.  We are available 364 days a year for treatments for our Flower Mound patients.  Our staff is able to steer Flower Mound families through the journey to have a child by giving them the care and consideration they deserve and the most cutting-edge medical expertise they require in order to improve their ability to conceive.
Flower Mound Prenatal Testing
The Dallas IVF fertility treatment clinic has one of the most extraordinary, progressive teams in the American Southwest.  Led by Oscar Perez, Ph.D., our full-time staff (Drs. Barnett, Ku and Havemann) has more than 34 years of combined IVF experience.  Recently, Brian D. Barnett, M.D., reproductive endocrinology specialist, was named Castle Connolly Top Doctor for 2013.  Barnett belongs to an exclusive group of fewer than 5% of the nation's physicians who have been chosen as Castle Connolly Top Doctors.  Celebrated as one of the most qualified infertility physicians in the Southwest, Dr. Barnett has been recognized with many awards, including being named as one of the country's leading reproductive endocrinology and infertility subspecialists by U.S. News and World Report.  Dallas IVF believes no one should face the challenges of infertility all alone, so, to learn how we can assist you in starting a family, call us at: (214) 297-0020, today.
Flower Mound Genetic Diagnosis | Flower Mound Genetic Testing | Flower Mound Prenatal Testing | Flower Mound PGD