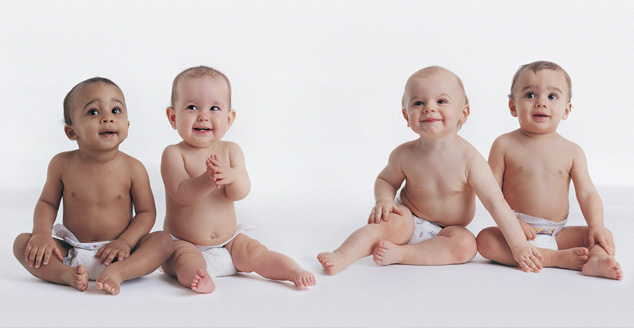 IVF | Egg Freezing | Diagnostic Testing
Argyle Genetic Diagnosis and Testing
If you are looking for world class infertility care, you need look no further than Dallas IVF.  We are recognized as the foremost fertility treatment clinic specializing in genetic diagnosis, genetic testing and prenatal testing.  Dallas IVF has success rates among the highest in the nation and we are well-known for helping thousands of couples give birth to over 10,000 babies, and counting, as a result of our treatments.  In addition, our magnificent 11,000 square foot infertility facility is considered to be the largest free-standing, fully-credentialed, and Texas Department of Health-certified ambulatory surgery center that is fully committed to infertility treatment in both Dallas and Collin Counties.  Further, we have fellowship-trained, reproductive endocrinology and fertility subspecialists – Brian D. Barnett, M.D.; Lowell T. Ku, M.D. and Dara L. Havemann, M.D.  Our infertility treatment center also offers outstanding individualized and empathetic care.  We are also renowned for our sophisticated genetic diagnosis, genetic testing and prenatal testing.  The Dallas IVF fertility treatment clinic not only serves patients in the Dallas/Fort Worth region, but also patients in Argyle and throughout the United States.
Argyle, Texas is in Denton County, only about 33 miles west of Frisco, the home of the Dallas IVF fertility treatment clinic.  There are more than 3,000 residents who call Argyle home.  Whenever Argyle residents are looking for the finest genetic diagnosis, genetic testing and prenatal testing, they go to the Dallas IVF for their professional care and expertise.  We are known for delivering the best In Vitro Fertilization treatment in the region.  Argyle families also have the option of choosing the McKinney Fertility Center about 39 miles away in McKinney, Texas.  Regardless of the infertility treatment center they pick, Argyle patients are confident they will receive the most sophisticated and effective treatment.   We endeavor to provide couples with the best opportunity for conception through individualized and compassionate care, while using the most advanced genetic diagnosis, genetic testing and prenatal testing available.  Better yet, our state-of-the-art facilities are accessible to Argyle patients for 364 days a year.
Argyle Prenatal Testing
Argyle residents are extremely fortunate to have access to a fertility treatment clinic like Dallas IVF.   Besides, our IVF fertility experts, Drs. Barnett, Ku and Havemann, together with Oscar Perez, Ph.D., have 34 years combined IVF experience helping patients with all their fertility needs.  Brian D. Barnett, M.D., Dallas IVF's reproductive endocrinology specialist, was named as Castle Connolly Top Doctor for 2013.  Barnett is one of a very elite group of less than 5% of the nation's physicians who have been honored as Castle Connolly Top Doctors.  Dr. Barnett, as a senior partner at Dallas IVF, is recognized as one of the most highly-skilled infertility physicians in the American Southwest.  U.S. News and World Report named him one of the country's leading reproductive endocrinologists and infertility subspecialists.  To learn how we can help you get the genetic diagnosis, genetic testing and prenatal testing you require to start a family, call Dallas IVF at: (214) 297-0020.
Argyle Genetic Diagnosis | Argyle Genetic Testing | Argyle Prenatal Testing | Argyle PGD