Lowell Ku MD understands fertility struggles firsthand
As an award-winning and nationally recognized DFW fertility doctor, Dr. Lowell Ku understands the technical side of fertility treatments. As someone who faced fertility struggles with his wife, he also understands the personal side of it.
Although approximately 12% of U.S. couples struggle with infertility, Dr. Ku and his wife, who is an obgyn, were surprised when they were unable to conceive. After all, most couples assume that they will be able to conceive when the time is right.
"When my wife and I started trying to conceive, we bought a little, silver picture frame with the word 'BABY' on the bottom of the frame. We placed the frame on our mantle and we looked at it every evening with great anticipation that soon a sonogram photo of our first baby would fill the frame." Dr. Ku remembers.
When their efforts continued to produce only frustration, Dr. Ku and his wife underwent fertility testing, but all of the results indicated that everything was normal. This is not uncommon. In fact, RESOLVE: The National Infertility Association reports that about 40% of all cases of infertility include both partners or are unknown.
Triumphant over fertility struggles with help from IVF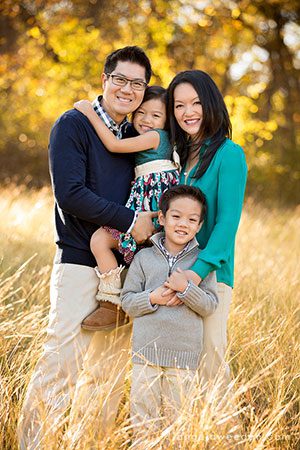 Three years passed for the Ku family and the picture frame remained empty. With mounting pressure from family and the biological clock, they felt an increased urgency to move beyond ovulation predictor kits and timed intercourse.
"In my work life I see this every day. But suddenly my wife and I were faced with the same decision I see my patients having to make – whether to give up or try IVF. We chose IVF, knowing that it wouldn't be an easy or short road," Dr. Ku explains.
The couple ultimately decided to proceed with IVF in hopes of overcoming their fertility struggles. It took several cycles and one miscarriage before they finally found themselves the happy parents of a healthy baby boy. Then 18 months and another IVF cycle later, Dr. Ku and his wife welcomed a daughter. Both the picture frame and the couple's hearts are now full.
A new perspective as a fertility doctor
Our DFW fertility doctor encourages hopeful parents not to give up hope and to persevere in the face of fertility struggles. Dr. Ku also recommends not to suffer in silence. "I recommend that patients reach out to trusted family members and friends for support. Our struggle with infertility was made more difficult because we didn't tell anyone for a long time and we felt alone during our journey."
"As an infertility doctor, I have devoted my life to helping hopeful parents overcome infertility, so it was embarrassing and painful to struggle with it myself. However, my wife and I overcame seemingly impossible odds to become parents. My experience with infertility helps me to emotionally support my patients as I help them overcome infertility," Dr. Ku says.
Contact us to schedule an appointment with Dr. Ku, DFW fertility doctor and IVF success story.