Now offering Univfy to hopeful parents to improve IVF success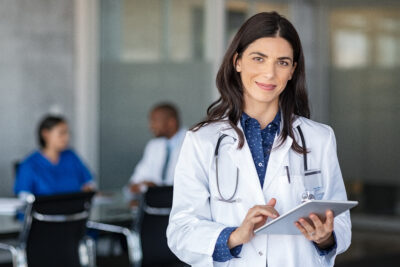 Statistically, more than half of IVF patients drop out of treatment after their first cycle fails. The team at our Dallas fertility center understands that this is most likely due to the financial risk and the uncertainty of the outcome. However, having personalized information about your health and reproductive potential can help you choose the best path, and Univfy provides this information.
How Univfy works
Univfy utilizes predictive technology developed by researchers at Stanford University. It uses a rigorous scientific process to develop and validate a customized IVF prediction model based on the data of individual IVF providers. To develop the predictive model, Univfy analyzed data from more than 150,000 IVF cycles and 500,000 embryos in research collaborations with IVF centers across the globe.
The Univfy model analyzes your age, body mass index (BMI), ovarian reserve test results, semen analysis and clinical diagnoses that may impact success. In the past, a patient's probability of IVF success was determined by age alone. However, Univfy research and analysis shows that more than 50% of patients have a higher chance of success than suggested by age-based analysis.
Our Dallas fertility center offers Univfy to all patients free of charge. This allows you to see how your chances with IVF compare to your probability of conceiving naturally or with alternative treatments such as intrauterine insemination (IUI). In addition, the report will tell you if you qualify for the Dallas IVF Refund Program, which can lower the financial risk of potentially needing more than one IVF treatment to bring home a bundle of joy.
Improving IVF success with Univfy
Knowing your odds of success for each IVF cycle can help you make informed decisions about your treatment and how to financially plan for it. With Univfy, you don't have to wonder about your odds of IVF success. You can know for sure, and use this knowledge to move forward on your fertility journey with our Dallas fertility center.
Contact us to schedule a consultation with our Dallas fertility center and learn more about how Univfy can help make your family-building dreams come true.