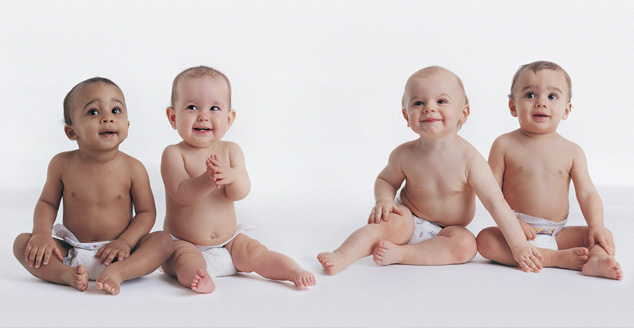 IVF | Egg Freezing | Diagnostic Testing
Considered to be one of the foremost fertility treatment clinics in the United States, Dallas IVF has successfully helped thousands of couples give birth to more than 10,000 babies as a result of our In Vitro Fertilization treatments. We are well-known for having some of the highest fertility pregnancy rates in the country.  Our imposing 11,000 square foot infertility facility is acknowledged as the largest free-standing, fully-credentialed, Texas Department of Health certified ambulatory surgery center completely devoted to infertility treatment in Dallas and Collin Counties.  The Dallas IVF team of fellowship-trained, reproductive endocrinology and fertility subspecialists is comprised of Brian D. Barnett, M.D., Lowell T. Ku, M.D. and Dara L. Havemann, M.D.  They are highly regarded for having successfully treated thousands of women with In Vitro Fertilization.  Further, our infertility treatment center is known for offering patients the greatest opportunities for conception through our personalized and empathetic care.  We are also well-known for using state-of-the-art IVF treatments in our fertility treatment clinics.  The Dallas IVF fertility center not only serves patients in the Dallas/Fort Worth region, but also patients in North Dallas and throughout the entire nation.
North Dallas Fertility Centers
North Dallas, Texas is located predominantly in Dallas County with small portions in Collin and Denton Counties.  It is an upscale area composed of numerous communities and neighborhoods.  There are approximately 40,413 residents who live in North Dallas.  Most North Dallas residents are highly educated professionals.    It is not uncommon for North Dallas couples to seek out the professional care and expertise of the Dallas IVF fertility center when they are looking for the best infertility treatment center in the region.  Also, North Dallas families are closer to the Dallas IVF fertility treatment clinic – only 26 miles south – than they are to the McKinney Fertility Center – 30 miles away.   We are well-known for our In Vitro Fertilization, and it is seen as a particularly effective treatment for North Dallas coupleswho are looking to improve their possibilities of conceiving.  The Dallas IVF infertility treatment center is always accessible to North Dallas patients.  We are open 364 days a year for therapies.  Furthermore, we are always anxious to assist North Dallas couples through the frequently stressful journey of IVF.
North Dallas In Vitro Fertilization
Persons living in North Dallas and the rest of the region are extremely lucky to have such a world class fertility treatment clinic like Dallas IVF.   In addition, our IVF fertility experts, Drs. Barnett, Ku and Havemann, together with Oscar Perez, Ph.D., have 34 years combined human IVF experience helping patients with all of their IVF needs.  In May 2013, Brian D. Barnett, M.D., Dallas IVF's reproductive endocrinology specialist, was recognized as Castle Connolly Top Doctor for 2013.  Dr. Barnett is one of an elite group of less than 5% of the nation's physicians who have been chosen as Castle Connolly Top Doctors in their specialties.  As a senior partner at Dallas IVF, Dr. Barnett is considered one of the most highly qualified infertility physicians in the American Southwest.  U.S. News and World Report named him one of the country's foremost reproductive endocrinologists and infertility subspecialists.  To discover how we can assist you in starting a family, call Dallas IVF at: (214) 297-0020.
North Dallas IVF | North Dallas In Vitro Fertilization | North Dallas Infertility Centers | North Dallas Fertility Centers | North Dallas Fertility Treatment Clinics | North Dallas Infertility Treatment Centers