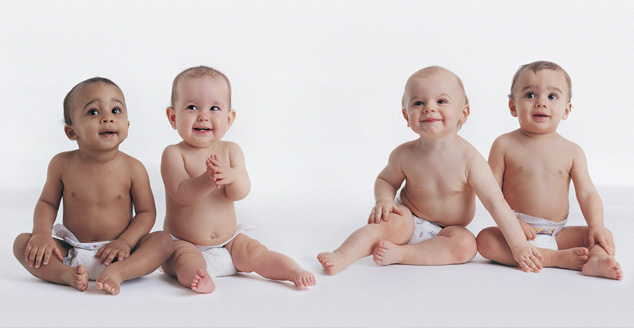 IVF | Egg Freezing | Diagnostic Testing
We're certainly well-known for offering genetic diagnosis for people who enter our impressive fertility center.   Approximately 10 years has gone by and Dallas IVF (In Vitro Fertilization) is quite known for being on the list of the top fertility outcomes in the whole country.  In addition, Dallas IVF furnishes genetic testing for our patients who may have a genetic illness or may possibly be very likely carriers of a genetic disease.  A particular genetic disease, particularly recessive disorders, tends to be more common within specific ethnic groups.  Genetic testing is regarded as one of the greatest ways to figure out if a patient has a genetic disease or is definitely a carrier.  By using Dallas IVF's genetic testing, we are definitely able to provide the vital genetic diagnosis wanted for therapy and treatment alternatives.  For our valued clientele who don't have any issues conceiving, but go through chronic pregnancy failures, genetic testing is recommended on both the woman and man as a way to establish if they have got a genetic problem which could explain the failures.  Our Frisco fertility treatment clinic not only assists patients across the Dallas-Fort Worth Metroplex community, but additionally will also with patients within the immediate region and located around the nation.
The Colony Genetic Testing
The Colony, Texas is a city found over in Denton County and a suburb of the City of Dallas.  There are actually nearly 37,000 people that are residing in The Colony.  When clients living in The Colony go to Dallas IVF, they will be satisfied to discover from our extremely qualified physicians that are well-known for spending some time to clarify their very complex genetic studies and present treatments such as PGD (Preimplantation Genetic Diagnosis), donor sperm, or donor eggs to quite possibly cut down or eliminate the chance of having a baby afflicted by the disease.  It really is no big surprise that quite a few infertile couples from The Colony are serious about wanting the expert services of the skilled team over at Dallas IVF.  Many of the PGD cases completed in our center are the day-five biopsies of blastocysts.  Most notably, our practice continues to be on the forefront of PGD in the area and is credited with two considerable developments:
The first PGD pregnancy in Dallas or Collin County; and
The first PGD pregnancy for Family Balancing in Collin County.
The Colony Prenatal Testing
When taking a look at other clinics, at Dallas IVF the infertility examination starts off with a thorough interview by one of our health professionals.  Compared with other kinds of programs where typically the first interview is performed by a nurse practitioner or nurse.  At Dallas IVF, all interviews are done by our medical doctors:  Dara L. Havemann, M.D.; Lowell T. Ku, M.D.; or Brian D. Barnett, M.D. and usually take about approximately an hour.  For the duration of this assessment, the doctor examines the couples' medical history combined with any prior prenatal testing and genetic testing and treatments.  Furthermore, the doctor will determine if any additional testing, other than what might have been completed, ought to be requested.  No matter what you do, don't face infertility alone! Just call Dallas IVF, right now, at (214) 297-0020 to hear how we can help you with your genetic diagnosis and testing to be able to start a family!
The Colony Genetic Diagnosis | The Colony Genetic Testing | The Colony Prenatal Testing | The Colony PGD