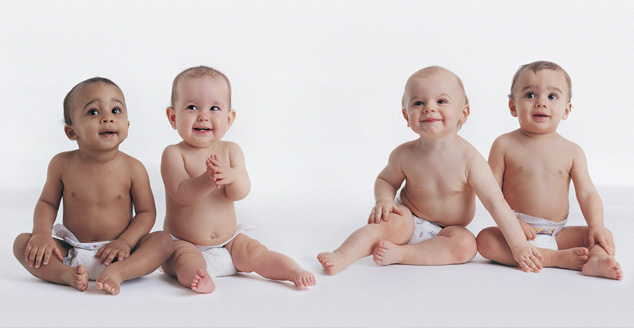 IVF | Egg Freezing | Diagnostic Testing
For over 10 years, Dallas IVF (In Vitro Fertilization) has been recognized as having among the highest fertility success rates in the country.  We are well-known for offering genetic diagnosis for patients who come into our state-of-the-art fertility center.  Additionally, Dallas IVF provides genetic testing for patients who have a genetic disease or are potential carriers of a genetic disease. Certain genetic diseases, most notably recessive disorders, are more predominant in certain ethnic groups.  Genetic testing is one of the best ways to determine if a patient has a genetic disease or is a carrier of one.  Through Dallas IVF's genetic testing, we are able to provide the necessary genetic diagnosis needed for both counseling and treatment options.  For our clients who do not have any trouble conceiving, but experience recurrent pregnancy losses, genetic testing is recommended on both the man and woman in order to establish if they have a genetic abnormality which may explain the losses.  Our Frisco fertility treatment clinic not only serves patients in the Dallas-Fort Worth Metroplex community, but also patients in the immediate region and across the nation.
Frisco Genetic Testing
Frisco, Texas is a wealthy community found in both Collin and Denton Counties.  Frisco is recognized as one of the fastest growing cities in the country.  About 133,410 residents call Frisco home.  Additionally, CNN rated Frisco as "One of the Best Places to Live" and Forbes named Frisco "7th in America's Best Places to Move" in 2011.  On the occasion Frisco clients come into Dallas IVF, they will be pleased to learn from our highly qualified physicians who are well-known for taking the time to explain their complex genetic analyses and offer therapies such as donor eggs, donor sperm, or PGD (Preimplantation Genetic Diagnosis) to either decrease or eliminate the risk of having a child affected by the disease.  It is no surprise that so many infertile couples from Frisco are interested in seeking the services of the professional team at Dallas IVF.  The majority of the PGD cases performed in our center are the day five biopsies of blastocysts.  Most importantly, our practice has been on the forefront of PGD in the region and is credited with two significant breakthroughs:
The first PGD pregnancy in Dallas or Collin County; and
The first PGD pregnancy for Family Balancing in Collin County.
Frisco Prenatal Testing
In contrast to other clinics, at Dallas IVF, the infertility evaluation begins with a thorough interview by one of our physicians. Unlike other programs where frequently the initial interview is conducted by a nurse or nurse practitioner, at Dallas IVF, all interviews are conducted by our doctors: Brian D. Barnett, M.D.; Lowell T. Ku, M.D.; or Dara L. Havemann, M.D. and they commonly last about one hour.  During this consultation, the doctor reviews the couples' medical history together with any prior genetic testing and prenatal testing and treatments. Moreover, the doctor will decide if any further testing, besides what has already been done, should be ordered. Whatever you do, don't face infertility alone! Call Dallas IVF, today, at (214) 297-0020 to learn we can help you with your genetic diagnosis and testing in order to start a family!
Frisco Genetic Diagnosis | Frisco Genetic Testing | Frisco Prenatal Testing | Frisco PGD