Dr. Rinku Mehta
Reproductive endocrinologist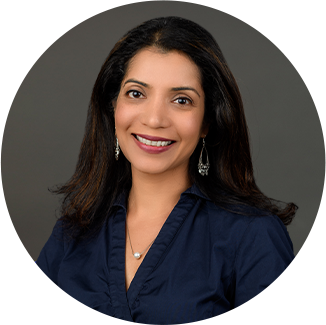 Board certified
Reproductive Endocrinology & Infertility.
Obstetrics & Gynecology.
Fertility specialties
Mind & body care & lifestyle factors.
Fertility clinic locations
---
Care philosophy
"I firmly believe in a personalized approach to patient care and the importance of patient education. Together we can set realistic expectations and goals for fertility treatment. By getting to know my patients and their history thoroughly, I try to formulate the best treatment strategy for them. We always recommend the simplest and least invasive methods first. However, if aggressive management is required from the beginning, then that is what we will do."

– Dr. Rinku Mehta
About Dr. Rinku Mehta, fertility specialist
Visit our YouTube channel to see more videos by Dr. Rinku Mehta.
---
A fertility doctor who personally understands infertility
Having made the infertility journey herself, Dr. Mehta understands the emotional rollercoaster and anxiety that dealing with infertility and pregnancy loss can bring to couples. This experience, coupled with her approachable personality, helps Dr. Mehta connect well with her patients.
Why Dr. Mehta became a fertility doctor
"I love the dynamic nature of infertility treatment. Technologies are constantly evolving and we are finding more and more effective ways to improve outcomes, increase access to care and effectively build families, while keeping it safe."
Dr. Mehta works hard to make things simple for each patient. Helping patients realize their dreams of building a family is a source of great fulfillment for her.
Another important component of her patient care is her focus on the mind-body connection and lifestyle factors affecting fertility. Dr. Mehta discusses topics with her patients that include nutrition, environmental toxins, stress management, yoga and physical activity.
Did you know?
Dr. Mehta is the first in her family to be a doctor, she is very passionate about forming connections with her patients and helping them remember to take care of themselves through the fertility journey.
Dr. Mehta grew up in Mumbai, India, moving to Dallas on her own when she was 19.
Dr. Mehta wrote the forward for "Infertility Can Suck Less!"
In her free time, Dr. Mehta loves traveling, cooking and reading. She also has a passion for immersing herself and her family in different cultures while traveling.
Reproductive training
Board certified in reproductive endocrinology & infertility and in obstetrics & gynecology
Dr. Mehta graduated with her bachelor's degree summa cum laude from the University of North Texas in Denton. She then went on to medical school at the University of Texas Medical Branch at Galveston, where she graduated with honors and was selected for membership in the prestigious Alpha Omega Alpha Medical Honor Society.
While in medical school, she won several awards, tutored fellow students in neuroscience, and was the president of Phi Rho Sigma Medical Fraternity. She also spent time volunteering at a local charity clinic.
She then completed her Ob-Gyn residency at the University of Texas Medical Branch at Galveston, followed by subspecialty fellowship training in reproductive endocrinology and infertility at the University of California San Diego, which is renowned for its research in reproductive biology.
After a year of practicing reproductive medicine in California, Dr. Mehta moved her practice to Dallas/Fort Worth in 2008. She joined Dallas IVF as a fertility specialist for the Frisco and Plano locations in 2018.
Achievement and professional associations
Achievements
The Best Doctors Collin County Award, D Magazine. (2015, 2018 – 2020)
The Best Doctors Dallas County Award, D Magazine. (2020)
Best Fertility and Reproductive Doctor in Frisco/ Plano by Living Magazine Readers' Choice. (2016 – 2019)
Voted one of America's Top Obstetricians and Gynecologists 2009 and 2010 by the Consumer Research Council of America.
Voted to Super Doctors Texas "Rising Star" 2012.
Mom Approved Doctor, DFW Child Magazine.
Best Student Award, OB-GYN Clerkship, UTMB.
Janet M. Glasgow Memorial Award and Achievement Citation.
American Medical Women's Association.
Merit Based Academic Scholarship, UNT.
Dean's Honor List, UNT.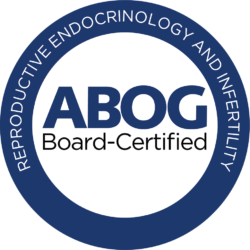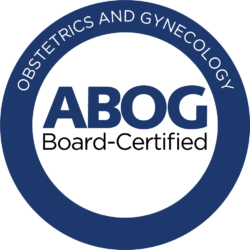 Professional associations
American Society for Reproductive Medicine.
Androgen Excess and PCOS Society.
Alpha Omega Alpha Medical Society.
Texas Medical Association.
What patients say about Dr. Mehta
"Dr. Mehta is an excellent doctor, she explained everything very patiently and answered all our questions. She is always positive about the situation and boosted our morale. Staff is very friendly. Appointments were always on time. Clinic ambience was great."

– A patient

"Dr. Rinku Mehta is the best doc in Texas. She is extremely knowledgeable, patient, caring and a loving doc. She checks up on the patient medical reports before meeting up in appointments to give the best advice and treatments. Always saw her with a smiling face. I recommend her to everyone with problems in conceiving."

– A patient
Dallas IVF is proud to participate in National Infertility Awareness Week, by raising awareness and increasing access to care.
Featured blog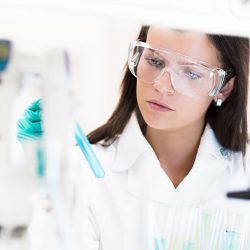 Learn how our Dallas fertility doctor, Rinku Mehta MD, is working to demystify PCOS with polycystic ovary syndrome research.